Zurple Review and Pricing
Zurple is a real estate platform designed for converting paid traffic from advertising like Google AdWords. The platform includes a minimalist lead generation website front end and a backend designed to engage your leads quickly with automation. It has one of the most robust automated nurturing campaigns using behavioral marketing. They also offer paid real estate lead generation.
Founded in 2009, Zurple is headquartered in San Diego, CA. It is owned by Constellation Software which owns and operates other real estate products like Market Leader, Z57, TORCHx, and Diverse Solutions.
Welcome to your one-stop shop for Zurple reviews!
Best Features
Zurple's websites are nearly identical and easy to spot.
They are extremely minimalist and are more a "landing page" aesthetic. There is very little content minus a search field, menu, and featured listings.
It is what is considered a "lead generation" site that focuses on catering to a home buyer search, versus a "brand" site that focuses on an agent or broker's services, blog articles, and other content. As a lead generation site, it also quickly forces lead registration after the second property viewed.
Even the brand logo is missing from the top left and instead replaced by a text title for the brand or website.
Zurple sites are neat in that they, MLS allowing, prominently feature sold homes as lead magnets for sellers.
Zurple doesn't do lousy drip campaigns.
Instead, they take it up a notch with "behavioral marketing" in their unique "Conversations" tool.
The Conversations back office sends automated emails and texts that pull data specific to their home search. For example, it might share the neighborhood's home value appreciation rate for the past year. They use natural language scripts that are inordinately good at sounding authentic and genuinely insightful.
These insights are automatic and above and beyond the normal canned interaction. They include property status updates, letting folks know when their favorite homes are no longer on the market.
For sellers, it includes sold property alerts and real estate market snapshots. These can be sent as an email or text.
They integrate with real estate data behemoth CoreLogic in order to populate the information.
Biggest Pitfalls
"Conversations" Behavioral Marketing
Related to the client-facing Conversations, the system will alert agents based on buyers' and sellers' behavior via "Hot Behaviors" alerts.
When potential clients are searching and favoriting homes, agents will get alerts that it's a good time to engage with them.
The messages you send can also be easily tracked, including tracking email open rates.
The consumer's buyer search is easy to use once they get past the forced registration.
Zurple Pricing*
$309/mo ($299 + $10 MLS fee)
$799 setup fee
$150/mo for 5 users
$150/mo to add a lender
$150 to import 5000+ leads
6-12 month contract
Craigslist is not the powerhouse of real estate leads that it was years ago. The change eliminating HTML and links in ads has made it more difficult to send traffic from Craigslist to your website.
But Craigslist is still a much-visited website that real estate agents would do well not to neglect when advertising either their listings or themselves.
Zurple allows you to post ads and listings directly to Craigslist.
Zurple isn't bashful about what they are. They are a lead generation website.
My Personal Recommendation
Their websites have almost no significant customization options outside of picking backgrounds (which include video header options), logos, colors, and of course some custom pages.
Their site designs also haven't been updated in several years now.
Zurple goes all in on its listing alerts and "Conversations" tool, to the point that it entirely lacks the action plans, tasks, and workflows that you might expect to setup in another CRM backend.
Instead, you have to rely almost entirely on its Conversations email nurturing system to keep your database warm. You'll likely need other tools altogether if you rely on task to-do lists to organize your day or workflows to manage your customer follow-up.
Zurple has a few direct integrations available like Realtor.com, Facebook, and Zillow leads. And of course, the leads they generate for you will make it to your CRM.
But if you wanted to use Zurple as a lead generation site and have a separate brand site for your business, there isn't an easy way to connect leads from your brand site to Zurple. You'd probably have to use an email parser to do it.
They also integrate with a few other backend systems like DotLoop.
Buyer Search
Your priority is a uniquely engaging buyer and seller drip campaign software and you have the money to spend on this and other complementary tools
Craigslist
You want a true all-in-one platform that can handle everything from leads to close (consider kvCORE)
You like the focus on client and customer engagement but at a more affordable price and more website options (consider Brivity)
Your focus is earning and nurturing paid Facebook leads (consider Ylopo) or Google PPC (consider BoomTown)
Zurple Pricing*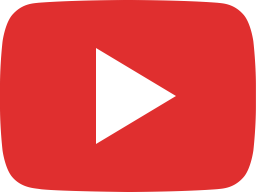 Zurple Product Demo