Kleard Review and Pricing
View Other Open House Software
Kleard is an award-winning suite of open house software. Starting out exclusively for open houses, Kleard launched a self-tour product in 2019 called Kleard Now, auspiciously timed given the looming 2020 COVID shutdown and appeal of "touchless" showings. Kleard has open house sign in, follow up marketing, and even allows you to remarket to visitors via Adwerx. Their tour technology allows agent-less showings, just like the iBuyer competitors.
Kleard was founded in 2017 and is headquartered in Seattle, WA.
https://youtube.com/watch?v=JfEH0d8tkso
Best Features
Use Kleard if…
Welcome to your one-stop-shop for Kleard reviews!
Kleard Lite is free and includes unlimited showings, safety alerts, and the app. The upgraded Pro plan at $19.99/mo adds follow up marketing (including option of adding Adwerx integration for an additional budget spend), customize questions, and CRM integration.
The self tour Kleard Now has two keybox options for $159.99 or $139.99 (the more expensive one includes a physical key).
Skip Kleard if…
*This is current to the best of my knowledge at the time of this writing. Contact the vendor directly to check current prices, discounts, and terms.
Review still in progress!
View Other Open House Software
Be the first to write a review!
Biggest Pitfalls
Kleard Pricing*
FREE for the Kleard Lite
$19.99/mo for Kleard Pro
$99/listing for Kleard Now Self Tours
$139.99+ for Smart Locks
My Personal Recommendation
Kleard Videos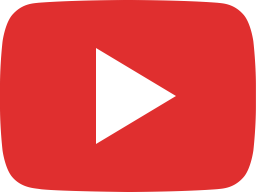 Kleard - Open House/Showing App with Safety Built-In