Great Agent Review and Pricing
Great Agent is a CRM platform that includes a front-end IDX website on WordPress for buyers and sellers, as well as paid lead advertising. They have an "intelligent" CRM that boasts predictive analytics and team management tools. They also offer "success coaching" on the platform from their staff and other brokers/agents using the platform.
Founded in 2013, Great Agent is headquartered in Austin, TX.
Welcome to your one-stop shop for Great Agent reviews!
Best Features
Great Agent has good looking brand websites.
They tend to be flat, minimalist, and modern. Many feature video header backgrounds.
They have a beautiful IDX buyer search that allows you to feature open houses and easily schedule showings. The buyer search includes forced registration, however you can turn it off
Great Agent websites are built on WordPress. You can edit your own content in the WordPress CMS backend (though they limit what you can touch so that you don't break anything).
They have a demo site you can play around on and register.
Lead Verification
Great Agent screens your leads, including rejecting emails that are not valid. They don't accept emails that can't be verified.
The consequence is that quite a few Great Agent reviews speak favorably of their lead quality relative to the competition.
Feature Rich
Related to their lead verification, Great Agent is built for real estate teams and brokerages in particular.
They have lots of lead management and routing tools. You can route leads based on an individual agent's "monthly activity points", giving leads to whomever is following up in the CRM. That is possibly a great mechanic to drive the elusive agent adoption and spur friendly competition within the office.
Or a team leader can just use other lead routing options like round robin, first-come-first-serve, or sort team members by geographic, price, or home-style niches.
Great Agent has something for everyone and everything. It's a very well rounded backend program.
Biggest Pitfalls
Pocket Listings
For buyers, it includes listing alerts with an MLS integration that automatically defaults the search criteria to their search history. You can then make edits to the listing alerts. The Great Agent CRM also automatically sends texts with listings that most closely match your buyers' criteria
For sellers, it includes an instant home valuation you can send to a new real estate lead and past clients. It presents a price range based on an AVM.
The email marketing is robust, including mass texts with merge fields, email open tracking, email sync, and templates. It even has video tools like BombBomb or LionDesk that allow you to record a video email/text directly into a message or onto YouTube. If you are into leaving voice-drops, it has a slydial feature available, too.
For people who crush the phones, it has a dialer. You can initiate a "call session" that will call a list back to back like a single line dialer. Like any other platform, to get the most out of Great Agent's phone features you will need to build a plan based on the Great Agent phone numbers you are given.
Great Agent Pricing*
$1500/mo for 10 agents
$1750/mo for 11-20 agents
$1500 sign-up fee
30-day money back guarantee
Recommended $1000/mo AdWords PPC spending
1-year contract
The backend has plenty of tools including prebuilt action plans. It has a pipeline view called "Opportunities" to see a big picture of your business kanban style (though this view does not automatically update as leads are updated, something they need to work on).
One standout feature is the ability to add your own listings outside of the MLS IDX feed.
For anyone who thrives on pocket listings or Coming Soon strategies, Great Agent might be one to consider.
Relatedly, for larger teams and brokerages with a big database, Great Agent features reverse prospecting. The "Great Sheet" shows every potential buyer in your system who are looking for a particular listing. Top agents use that as a killer close at the listing presentation, for example, showing a seller that they have 20 buyers in-house currently looking for a home like theirs.
My Personal Recommendation
The one thing they do not have currently is an app. Instead, they have a mobile-friendly view of the CRM backend.
Great Agent is $2900 to get started, and $1500/mo after that for up to 10 agents. It is $1750/mo for 11-20 agents.
You can partner with a lender to pay up to half the cost.
They offer partial market exclusivity in that they only have a fixed number of licenses per market area, e.g. two agents in Austin, TX.
It is optional, but they recommend $1000/mo in PPC advertising. Most of their ads are Google AdWords, but some of their spending is in retargeting campaigns which can show up on websites, social media, and across the web. There is no management fee for paid marketing.
They offer a 30-day money back guarantee and a minimum one-year contract.
*This is current to the best of my knowledge at the time of this writing. Contact the vendor directly to check current prices, discounts, and terms.
No Mobile App
You are a mid-sized to large organization that wants a well-rounded product focused on PPC leads
Lead routing and agent adoption are major purchase considerations
Use Great Agent if…
You are laser-focused on PPC leads (consider BoomTown)
Your business thrives on social media primarily (consider kvCORE or Curaytor)
You want to go all out on your website and content marketing (consider Real Estate Webmasters)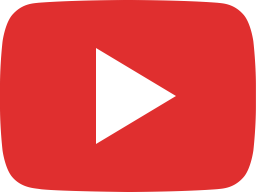 Jasper Juhl Live Stream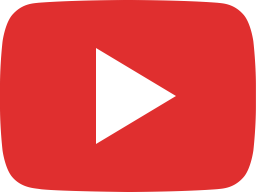 Review of Great Agent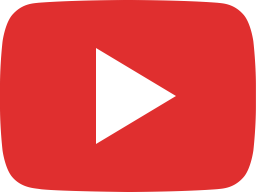 Sammy and Amanda, REALTORS, Looked at 90 Real Estate Platforms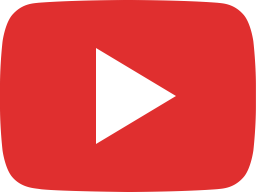 Paul Reddam, Broker/Owner of Homes Ville: Review of Great Agent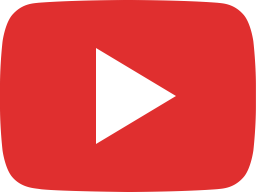 Paul Reddam, Broker/Owner of Homes Ville: Review of Great Agent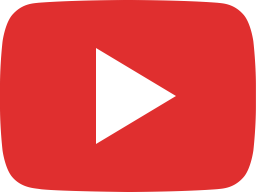 Paul Reddam Review of Great Agent: Real Estate Lead Gen, CRM and IDX website