Overview
RETHINK WAS ACQUIRED IN FEBRURARY 2021 BY BUILDOUT
REthink CRM is a Salesforce-based commercial real estate CRM. The application includes deal pipeline management, back office tools, geo search, a comp database, and stacking plans. Being a Salesforce built product, you have all the integrations and apps available from the Salesforce marketplace.
Founded in 2009, REthink CRM is headquartered in Austin, TX.
Use REthink CRM if…
Welcome to your one-stop shop for REthink CRM reviews!
REthink CRM has simple per-user pricing: $50/mo for the Broker package and $75/mo for the Enterprise package.
The primary benefit of the Enterprise package is the ability to install apps from the Salesforce AppExchange and customize the integrations with the Salesforce API.
Skip REthink CRM if…
*This is current to the best of my knowledge at the time of this writing. Contact the vendor directly to check current prices, discounts, and terms.
Review still in progress!
$50/mo per user for the Broker package
$75/mo per user for the Enterprise package
Paid annually
REthink CRM Videos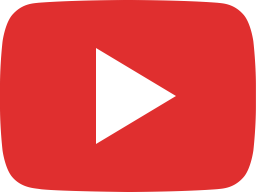 REthink Commercial Client Success: IMAIM Capital